If you're looking for a used car, getting a Pre-Purchase Car Inspection from an expert mechanic will ensure your used car doesn't end up as just a lemon. Especially during this time in 2022 when used cars prices are still high as a result of the shortage of new cars available, semiconductor shortages, the war in Ukraine and now floods in Australia.
When buying a used car it is difficult to know exactly if the car has a mechanical issue, how much the car has been driven or its history. Although the car may feel just fine on a test drive, it could need serious repairs that will cost you a lot of money in the future. Even in used cars with a warranty, there are items not covered by the statutory warranty or even with an aftermarket/ warranty extension, or there are problems that were not reported. Here's where Pre-purchase car inspections can be valuable for finding out about potential problems with the used car before you buy them.
Also, if you are interested in pre-purchase car inspections for selling a car, archive, feel free to read my article on selling a car.
What is a Pre-Purchase Car Inspection?
A pre-purchase car inspection is a comprehensive, in-depth check of the quality, safety, performance and value of a used car conducted by an expert mobile mechanic.
In even more simple terms, pre-purchase car inspections allow you to find problems or damages that were not reported by the previous owner of the car. For example, there could be flood-damaged or frame damage even though the car looks pristine. If you're wondering whether to have your car Inspected, these services will help you make the best decision and to ensure you are not going to be buying a lemon. Sadly, not everyone is truthful these days so buying a used car can be risky.
Hiring a qualified mechanic to look over the car that you're looking at buying can provide helpful insight into its value. It is likely that you can negotiate the owner or salesperson down to a realistic price of the car's worth.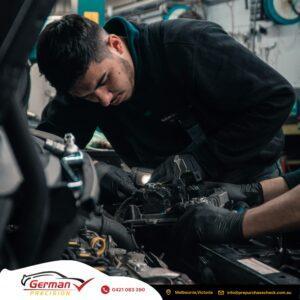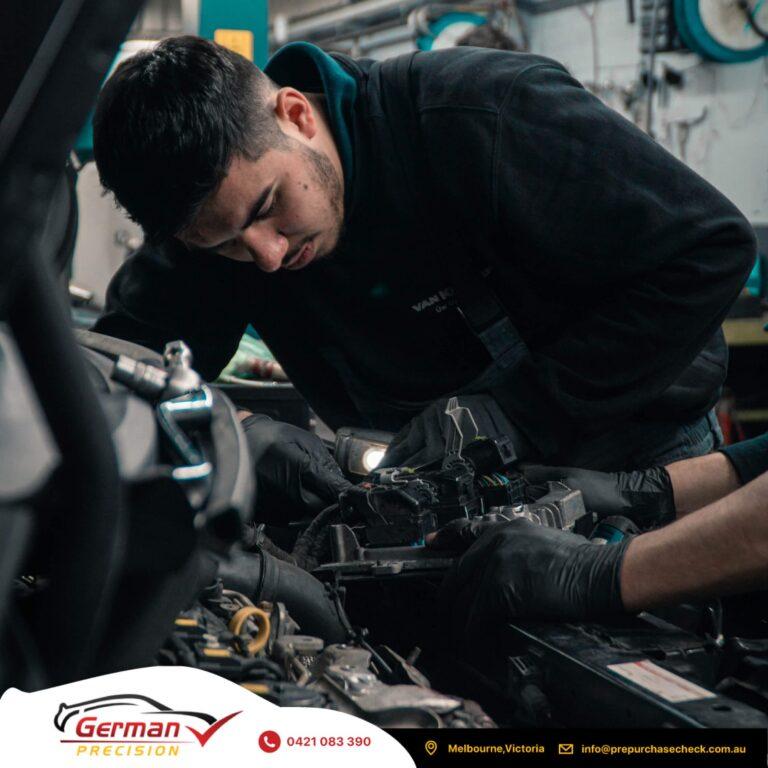 What is Included in a Pre-Purchase Car Inspection?
Pre-purchase car inspections can be really comprehensive (depending on who actually performs it) and it checks all the aspects of a car, including exterior and interior checks, as well as checking the engine bay, wheels and tyres, brakes and suspension, plus an electronic scan of faults and many more.
The car will also be taken for a short test drive to check the engine, transmission, brakes, wheel alignment, body noises, suspension performance etc.
The car inspector has a lot of experience with various types and conditions of cars, so he can provide expert opinions on any car you are considering buying. There are so many more included that will make you feel like you already own the car and know the ins and outs!
A list of the things included in pre-purchase car inspections:

Brakes

Engine & Gears

Radiator

Electrical System

Transmission

Fluids

Steering & Suspension

Stereo, Radio and SATNAV (if fitted)

Heating & Air Conditioning System

Instruments & Gauges

Underbody

Interior

Seats & Seatbelts

Wheels & Tyres

Body & Paint

Windscreen & Wipers

Pictures Of the Car

Personal Advice From the car Inspector
After the inspection has been completed, a detailed report will be sent to you along with any additional comments or notes from the car inspector.
If the pre-purchase car inspection identifies any faults or repairs that are required, these issues can be used to negotiate a lower price with the seller before purchasing.
If the car has passed a clean bill of health, you will know that it is in good condition and you'll know that your purchase is for a safe and reliable car.
As a car buyer, you can ask as many questions about the car as seem reasonable to you. We want to help you get all of the information before deciding on buying or selling your car.
Are Pre-Purchase Car Inspections worthwhile?
There's really only one question here. Are Pre-Purchase Car Inspections worthwhile?
If you know about cars and work as a mechanic, then it wouldn't be necessary for you. However, most people are not aware of what should take place in order to make sure that there is nothing wrong with the car they are buying. So getting an inspection would probably be beneficial and it's definitely worth it.
Your car is an asset and should be treated like it. Why take the chance of buying something that may only last for just a few months? Buying a lemon will put you out of pocket, not to mention at risk.
The benefits of pre-purchase car inspections are worth it for the buyer and seller. We will go into this in more detail below; these inspections are definitely worth getting if you're planning on buying a luxury car.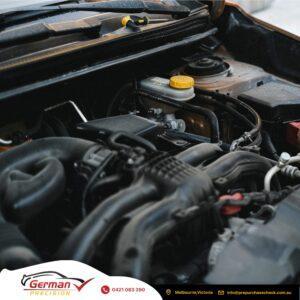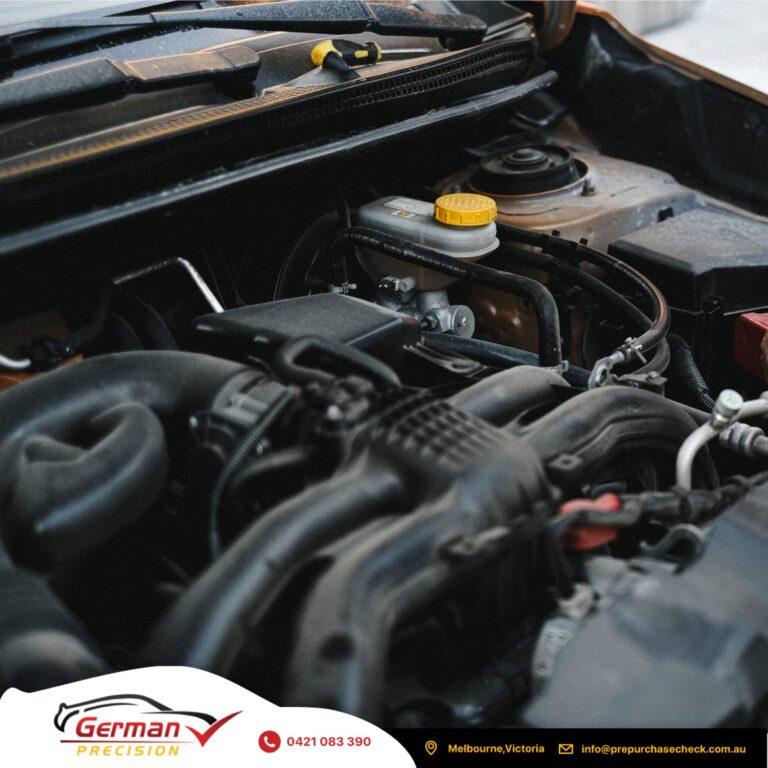 Reasons why should you get a Pre-Purchase Car Inspection?
First, Pre-Purchase car inspections could save you a lot of money in the long run. This will help you identify the car problem and heaps of issues so not buying it after knowing the car condition is the best decision. Some sellers won't tell you about any issues with the car because all they care about is selling it.
Secondly, this is beneficial to both the buyer and the seller. Knowing the true value of a car is an important thing for buyers. It will help you know how much you should be spending, and if they're ripping you off. This also will help you to negotiate for a better price as well.
For sellers, you will know exactly how much your car is worth so any dealers or buyers that try to negotiate lower prices can be ignored. You can use this as a benchmark and work from there.
Last, even if this is actually the car of your dreams, this inspection will let you know upfront exactly what needs to be repaired. You may even find that some things need to be done straight away. Whereas other issues are just warnings and still have months of good use and it could save you and your family from any dangerous problems in the car when driving down the road.
What If Pre-Purchase Car Inspections reveal problems?
If the pre-purchase car inspection uncovers hidden issues, you can take many different actions.
First, if it revealed unreported issues or damaged surfaces you are certainly at risk of buying a car from an unreliable seller making you question your decision. But what if the seller was upfront about how bad the car condition is. If that's the case, If the seller is willing to repair any problems before you buy, then you can agree on them taking care of it and negotiating a better deal.
Car inspections also can be used to your advantage if you are seeking a car that is above your budget. If a pre-purchase car inspection reports hidden problems in the car, you can negotiate down the price at this point.
The most ideal outcome for a pre-purchase car inspection is that the report rates the car as in excellent condition with no needed repairs. A positive report will be an assurance to you of reliability and longevity.
And with this, I hope that some of you now understand what a pre-purchase car inspection is and when it might be necessary.
If you're looking for your next car, don't buy someone else's problem. Get a professional inspector with many qualifications to look over the car here!