Pre Purchase Car Inspection Melbourne
German Precision offers Pre-purchase Car Inspection and Vehicle Check services across Melbourne, Victoria, with over 35 years of experience in numerous premium vehicle businesses.
Book your pre-purchase car inspection with our experienced master technicians, workshop foremen, controllers, service advisors and service managers to provide you with reliable and excellent services.
Call us today to arrange an inspection.
About
German
Precision
---
We have been in the automotive industry since 1984, ranging from apprentice, through to master technician, workshop foreman, controller, service advisor and service manager, in numerous premium vehicle businesses.…
Read More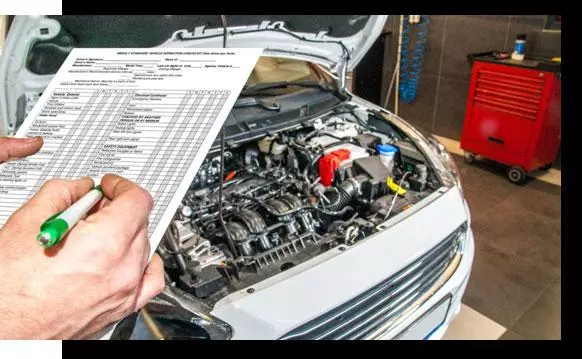 What We
Do?
---
Vehicle Consultancy
Our many years of experience as a diagnosis technician and award winning service manager for many brands, means we are well aware of many vehicle manufacturer warranty policies and possible 'goodwill / out of warranty assistance possibilities.
Engine Inspection
Visual engine inspection, electronic fault scans, audible checks and oil/fuel/water leaks are inspected as part of the vehicle inspection. The purpose of an engine inspection is to check the critical components for any kind of wear and tear.
Pre Purchase Inspection
We treat every pre purchase car inspection as if it was a car we would consider buying. Many clients trust our detail and professionalism to report on the vehicle as it really is. Buy a car with confidence and get in touch with us today.
Accident Recognition
As part of the vehicle inspection, we take pride in reporting minor/major damaged areas and signs of prior repairs in our accident recognition services. We're on your side and we give you honest appraisal of any previous accident history.
Car Purchase Advice
We have engaged with many clients, for independent, personal car purchase advice. Whilst we are not a CAR BROKER, we have assisted clients with discussions on Make/Model/Year/Version of vehicle best suited to their needs, and with low 'grief' factors.
Vehicle Servicing
We offer limited weekly slots for premium car service, tailored to meet the high-quality maintenance needs of specific areas. Our approach prioritizes a personal touch in car maintenance. Fill out our online form for detailed cost and availability information, ensuring convenience and transparency.
Professional
Pre purchase Car Inspection
in Melbourne, Victoria.
---
Before spending thousands on an asset, you should consider these few questions so you feel confident you're not getting a lemon that may end up costing you down the track in repairs:
1. Why is the owner selling the car?
2. Is this car worth the price I am paying for it?
3. What is the car history?
4. Are there any hidden costs associated with it?
With our Pre Purchase Car Inspection, you could uncover some details to leverage in your price negotiations, decide that it's not the right ride for you, or end up more confident that you're making a great purchase! We provide a Pre Purchase Car Inspection service across the Melbourne metropolitan area, and even regional Victoria if required, AND we come to you.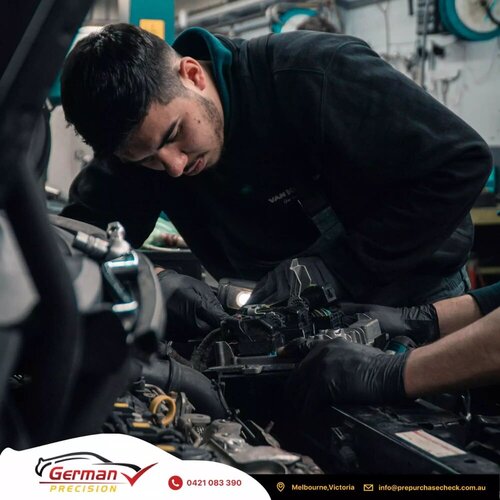 Don't rush the process. Buy with confidence!
Frequently
Asked
Question
---
Inspections normally take 1.5 hours, but range from 1 to 2 hours depending on the condition of the car and the type/age/km/condition of vehicle that you have selected.
We carry out pre purchase car inspections in the Melbourne Metro area and upon request extending further out and into regional areas. You can check the marked areas that we cover here!.
Engine / under bonnet inspection
Under vehicle check
Interior check
Exterior check
Damage caused by an accident
Test drive
PPSR – stolen/written off/financed, registration status, recalls
Read More
Our
Happy
Customers
---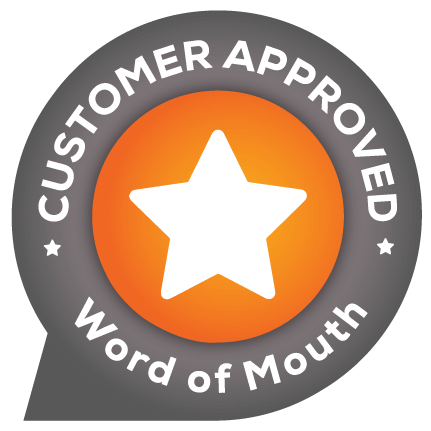 German Precision Vehicle Inspections
Burwood, VIC, 3125